How can small changes make a big impact? Experts share simple steps for taking charge of home organization, parenting, technology, and personal style through life-changing courses designed for busy parents! Are you ready to improve your lifestyle, home and family? Join us today!!!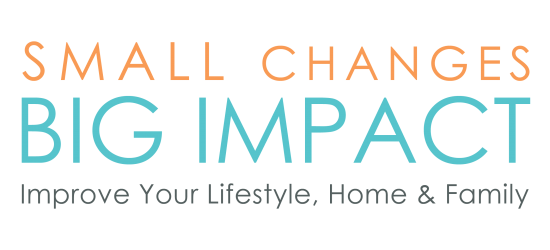 What Change Do You Want To Make?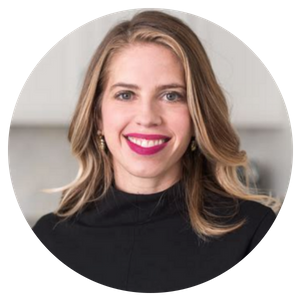 Rachel Rosenthal
Rachel Rosenthal is an organizing expert and founder of Rachel and Company, a Washington, DC-based professional organizing firm. Since 2007, Rachel's firm has worked with 2,000+ clients, and teamed up with prominent brands, including West Elm, Pottery Barn, The Container Store, and Four Seasons. Rachel is a TODAY Parenting Contributor and her organizing tips and expertise has been seen by millions and in 70+ publications, including Real Simple, Martha Stewart, House Beautiful, The Rachael Ray Show, and local NBC, ABC, and Fox morning shows.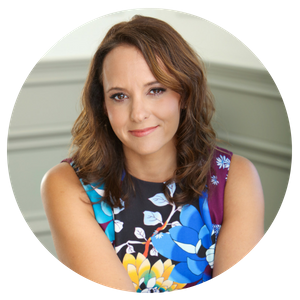 Deborah Gilboa, MD
Internationally respected parenting and youth development expert, family physician, television personality and author Deborah Gilboa, MD, is the founder of Popularly known as Dr. G, has appeared on numerous other local and national television talk shows and News programs throughout the U.S, including The Doctors, Good Morning America, The Rachael Ray Show and is the author of the critically acclaimed book,How to Get the Behavior You Want… Without Being the Parent You Hate! Dr. G helps parents raise responsible, resilient and respectful kids.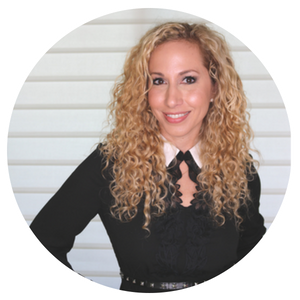 Jeannette Kaplun
An award-winning bilingual journalist and Emmy-nominated TV personality featured on The Steve Harvey Show, Good Morning America, Dr. Oz, The Chew, Despierta América, and Un Nuevo Día, Jeannette Kaplun is the founder and CEO of Hispana Global, a lifestyle bilingual blog for Latinas, where she covers parenting, travel, beauty, fashion, food, health, and tech. Among the brands she´s partnered with are Tide, Amazon, Dove, Target, Crest, Neutrogena, Nature Made, Embassy Suites, Disney, JC Penney, and General Mills. Born in El Paso, Texas, and raised in Chile, Jeannette has lived in Miami with her husband, son and daughter for the past 20 years. During this time, she's been recognized by mom.me and LATISM for her work as a blogger and was named one of the top 100 women leaders by "El Mercurio" newspaper in Chile. Her expertise has resulted in multiple invitations to the White House, including her participation in June 2016 in the first White House Summit on the United State of Women. As a pioneer in the blogosphere and social media world, Jeannette is also an in-demand speaker at conferences and industry panels.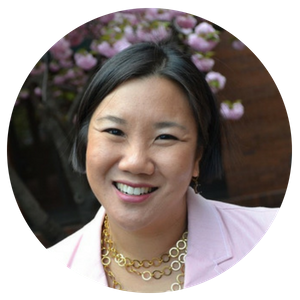 Leticia Barr
Leticia is the founder of the award-winning Tech Savvy Mama, a site that assists parents in navigating the ever-changing world of technology. Since 2008, she has combined her knowledge of child development, psychology, education, technology, and parenting to provide useful advice for families about the technology tools that have become part of their lives. She has shared quick technology tips and resources as a regular columnist for Parents.com, Babble, and the Scholastic Parents' Learning Toolkit and has contributed to Common Sense Media. Leticia enjoys the distinction of having been Parents Magazine's Editors' Pick for Best Tech Blog, Babble's Top 100 Mom Blogs, named as one of the 50 Top Twitter Moms by Babble. She is also the 2018 Iris Awards® winner for Philanthropic Work of the Year, recognized for her work in Haiti, and nominated for Most Engaging Content. Leticia is a sought after expert in the field of digital parenting. She shares her expertise with brands like YouTube as a member of their Parent Panel, with fellow parents through appearances on local and national shows like Good Morning America, and speaking engagements with parent groups. Leticia lives with her family in the Washington, D.C. area where she unplugs to spend time with her husband, 2 children, their overly enthusiastic Yellow Labrador, and their growing flock of backyard chickens.